Mediation Accreditation
We are the only mediation accreditation service offering National Accreditation based on conflict transformation principles and practice. Conflict transformation supports participants to assume a responsibility for their decisions and removes the victim/victimiser paradigm allowing participants to go one step further by allowing a more natural unfolding of communication between the parties.
We offer mediation training courses in Melbourne, Adelaide and around Australia.
This course takes participants one step further by removing the rigid triangle of the process and allowing a more natural unfolding of communication between the parties.
Days 1 to 4:
Participants will develop their understandings of conflict, identify opportunities for intervention and strengthen parties' capacity for self-determination by learning how to respond openly, honestly and most importantly empathically.
Throughout the course participants will be involved in a number of role plays and skill-building activities, enabling them to deepen their knowledge and develop their skills.
Days 5 and 6:
We provide independent coaches to support you through practice mediations plus provide feedback on your performance and development. On day six participants will conduct an assessment role play.
We specialise in offering mediation training courses in Melbourne, Adelaide and around Australia.
2023 Course Dates
| | | |
| --- | --- | --- |
| Date | Location | Register |
| 30, 31 Jan and 1, 6, 7, 8 Feb 2023 | Melbourne | More info |
Participants can expect to:
Support parties to get clear about their own priorities, consider their emotional responses and wholly engage with the mediation process.
Shift interactions from negative to constructive by strengthening party dialogue and decision making capacity.
Develop new dynamics between people in conflict and foster a culture where people are able to engage in dialogue, leading to fuller satisfaction and a more sustainable outcome.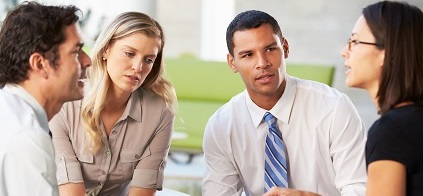 Please contact us for more information
Mediation Masterclass: Advanced Conflict Skills
Building on core mediation skills, this Master Class will focus on increasing your capacity to deal with conflict using intensive listening skills and developing mediator responsiveness in understanding the purpose for any intervention in mediation. This course will identify the 5 core practices that underpin the capacity to listen to parties with both the heart and mind, and through practical exercises and discussions will deepen your understanding about managing conflict through listening to support mindful, meaningful communication, decision making and the conflict transformation of the parties.
This Master Class is ideal for mediators looking to advance their practice or incorporate new skills. This training supports a mediator's responsibility under National Mediator Accreditation Standards to promote self-determination and assist participants to make their own decisions in relation to disputes, conflicts or differences among them, particularly where the parties are in strong conflict. It is suitable for anyone who has previously undertaken any form of mediation training and is relevant to those seeking an advanced mediation training.
2023 Course Dates
| | | |
| --- | --- | --- |
| Date | Location | Register |
| Coming Soon | | |