Tailored Training and Development Packages based on our unique approach to conflict resolution
We work with individuals and organisations to help them identify internal and external barriers to effectively make decisions about future actions and outcomes.
Cyngler Consulting developed an outstanding reputation for delivering high quality, engaging and insightful training packages in mediation and conflict resolution. Drawing on Jim's 30 years of experience in over 3000 mediations, Cyngler Consulting is able to provide a unique training package based on the needs of each individual client. 
Review our Training Calendar or ask us how we can run tailor-made in house training programs for your organisation.
Clients often want to participate in training to help them and other colleagues or employees develop greater capability in managing conflict, change and difficult conversations in the future.
We have developed a suite of training programs which have been highly successful in developing the confidence and capability needed to approach future potential conflict scenarios from a position of empowerment. The emphasis is on equipping participants with practical, relevant and engaging content.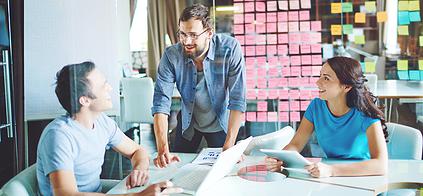 We can also customise training based on the needs of each individual client.
Courses
Conflict Management Training
This interactive workshop focuses on the quality of interactions and strengthens participant's capacity to manage difficult discussions, strong emotions and gain clarity about the issues people are facing in order to better assist them to deal with conflict.
Read More
Mediation Training
Participants will deepen their understandings of conflict, identify opportunities for intervention and strengthen parties' capacity for self-determination by learning how to respond openly, honestly and most importantly empathically.
Read More
Customer Service Training
This training will benefit anyone wishing to improve communication with their customers, clients, staff and suppliers in order to increase the closing of sales and develop ongoing business relationships.
Read More
Listening Skills
Listening to non-verbal communication – body language, facial expressions, tone and demeanour  - is an important part of not only understanding your client, but also in gaining and understanding of the other party, jury, understanding and cross examining witnesses or even the comments made by a Judge in Court.
Read More
Inhouse Training & Development Packages
Cyngler Consulting developed an outstanding reputation for delivering high quality, engaging and insightful training packages in mediation and conflict resolution. Cyngler Consulting is able to provide a unique training package based on the needs of each individual client. 
Read More